Once you assign an Easel Activity to your students in Canvas, they will be able to see the assignment directly in Canvas and will be able to open the link without needing to log in to Easel.
Students can complete the assignment in Canvas. When they are finished, they will need to click the Easel "Turn In" button at the bottom right of the page:
When opened in iFrame: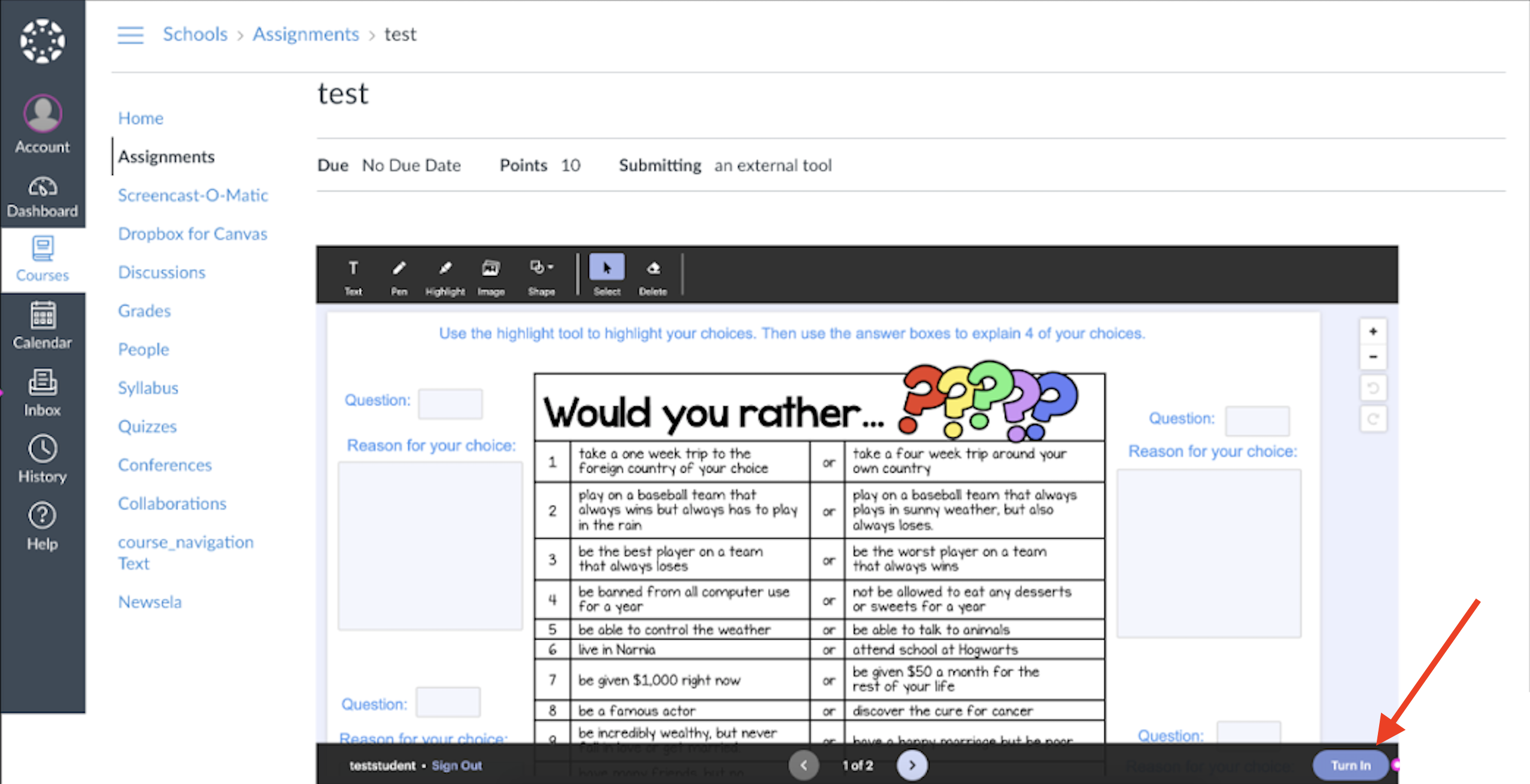 When opened in a new window: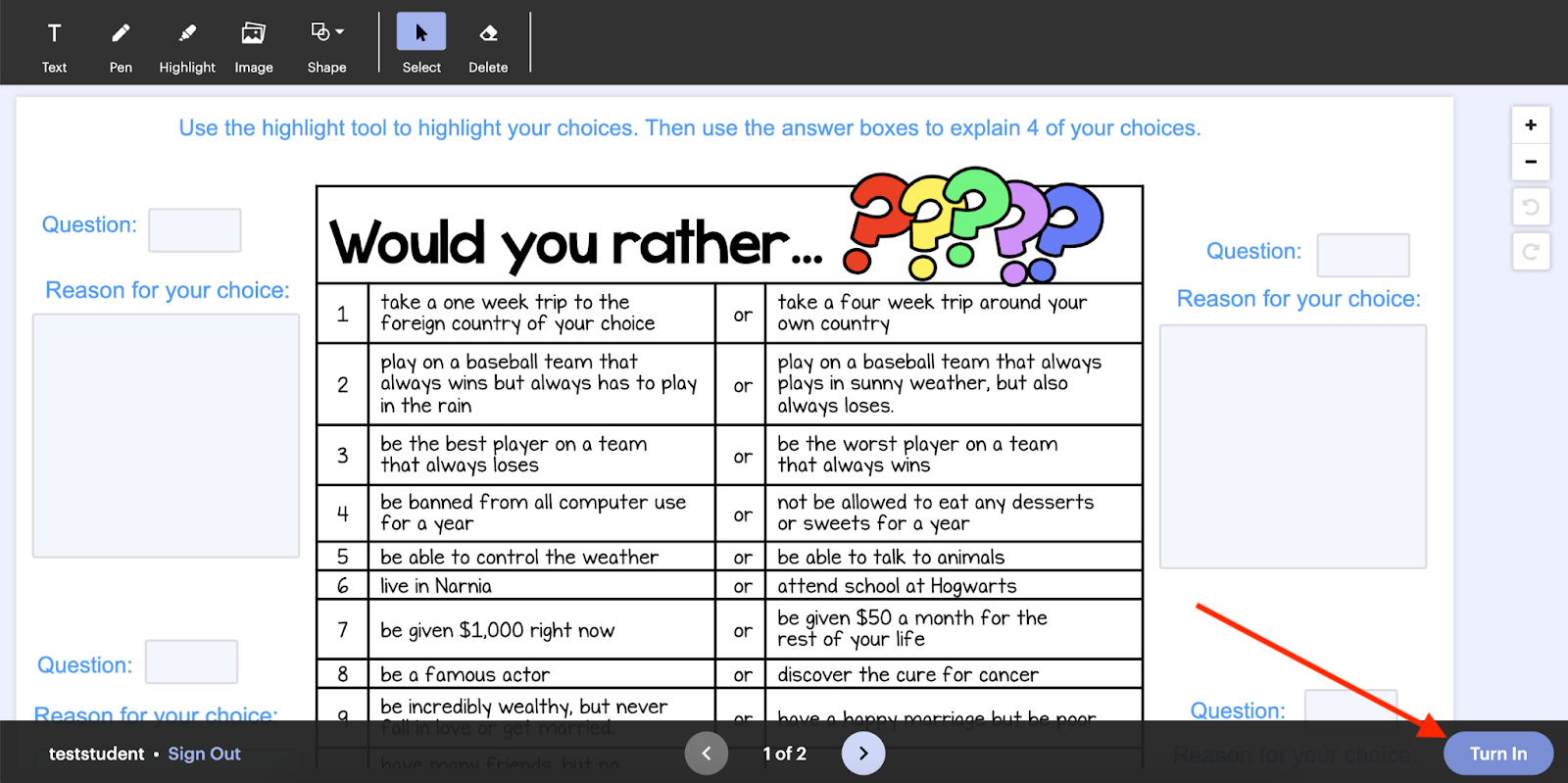 Note: Students will not be able to view the assignment status. When they go to view the assignment again, they will see the submitted screen until the activity has been graded and returned.
Students will not be notified when an activity has been returned to them, so be sure to let them know once you've sent it back. If they need to make additional changes to their assignment, they can simply go back to the assignment in Canvas and resubmit.
When an assignment is completed and a grade has been given through Canvas, students will be able to see their grade in Canvas as well.